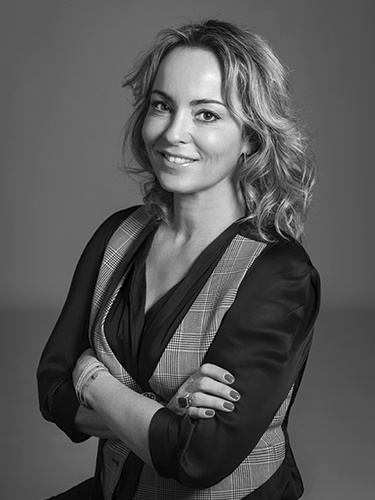 Lawyer in French and Swiss law
Valerie Truchet is registered with both the French Bar of THONON-LES-BAINS and the Bar of GENEVA in Switzerland.
Her main practice areas are contract law, obligation law, labour law as well as family law.
She assists clients on both sides of the border and pleads before French or Swiss Courts interchangeably. Attorney-at-law since 2002, she has had a strong experience in transborder law since then, which entitles her to deal with dossiers requiring legal knowledge in both laws, as well as European Union law, in order to optimize her clients' interests.
Valerie advises French, Swiss and international clients: from individuals facing problems in one of these two countries, or in the two of them simultaneously, to companies willing to set up business activities in France or in Switzerland, or having transborder issues such as debt recovery.
Valerie studied at Jean Moulin University – Lyon III, where she graduated with a Master of Laws in Business Law, as well as at the University of Lausanne, where she passed a postgraduate diploma in French, Swiss and comparative law.
After passing the French Bar Exam (CAPA), she took the oath before the Court of Appeal of CHAMBERY in 2002.
She worked for several years in the legal department of an international company member of the FORTIS group, 1st in the United-Kingdom, then at its head office in GENEVA, where she had to manage, among other projects, the legal restructuring of more than 300 participations of the group worldwide.
Valerie further joined the GENEVA offices of a South African law firm as senior manager. She worked there for several years, which enhanced her experience in drafting and negotiating international contracts, as well as solving the resulting conflicts related to those contracts.
She finally went back to the Bar in 2014 where since then, she's been assisting her clients, in French as well as in English.