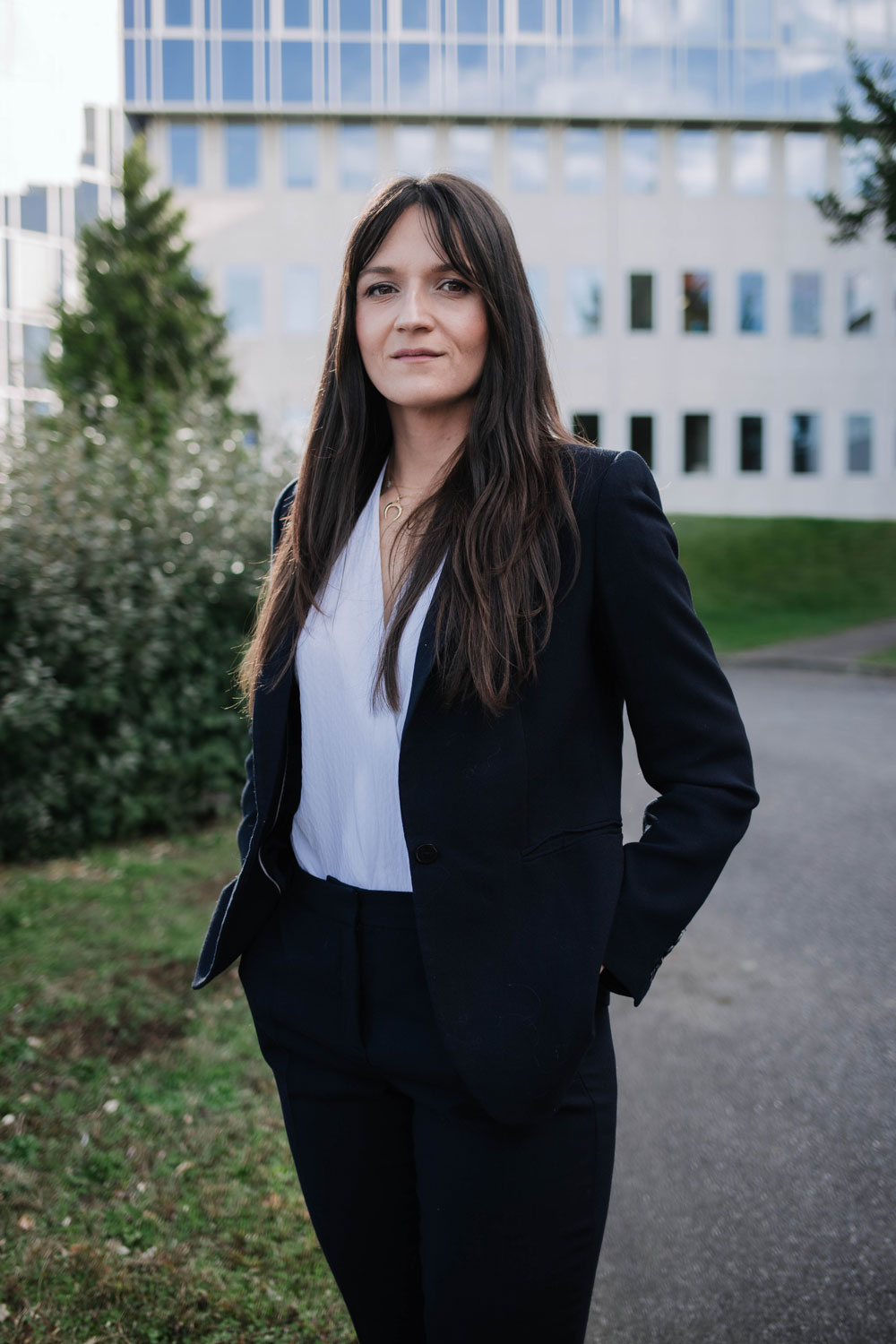 Irina Riera is a lawyer practicing in business law, intellectual property and new technologies. She is also a mediator. With her solid education and diverse experience, she is committed to providing top-notch legal services that meet the unique needs of each client.
A solid academic background
Me Riera's academic career demonstrates her commitment to excellence and specialization. She obtained her Master's degree in Intellectual Property Law at the University Lumière-Lyon II, delving into the complexities of creative law and intellectual protection. Before that, her Master in Business Law from Jean Moulin-Lyon III University strengthened her understanding of business dynamics.
She also broadened her horizons by spending a year at the University of Heidelberg in Germany, thanks to the Erasmus + program, during her third year of a Bachelor's degree in Private Law, which she obtained with honors.
Subsequently, she obtained her University Diploma in Amicable Modes of Dispute Resolution at the University of Savoie Mont Blanc.
Personalized and pragmatic support
Irina Riera is proud of her in-depth experience in business law, as well as in intellectual property and new technologies laws. Her approach consists of combining sharp knowledge of the law with a pragmatic understanding of the challenges her clients face in the modern business world.
Mediation for durable solutions
In addition to her practice as a lawyer, Me Riera is also a qualified mediator. With her University Diploma in Amicable Modes of Dispute Resolution, she actively develops the activity of mediation for disputes in business law. She strongly believes in the value of resolving conflict through peaceful and collaborative means, thereby providing her clients with lasting and less adversarial solutions.
Spoken languages
She speaks fluently in several languages to better serve her international clients. In addition to French, she is fluent in German, English and Italian. In addition, she has some notions of Russian, which allows her to establish links with a varied clientele and to understand multicultural issues.
Commitment to the social and solidarity economy
Irina Riera is personally committed to the social and solidarity economy, and believes in the importance of integrating ethical and sustainable values into legal practice. Her commitment to these principles is evident in the way she practices law and in her desire to support and assist companies with social and environmental goals.
Network of Multidisciplinary Lawyers ARTEMIS
Me Riera has joined the ARTEMIS network of multidisciplinary lawyers, thus strengthening her ability to provide comprehensive solutions adapted to the complex needs of her clients. This membership allows her to collaborate with professionals from various fields to offer a holistic approach to your legal issues.
Also find Me Irina Riera on her personal website https://riera-avocat.fr to consult blog articles, or even make an appointment directly online.